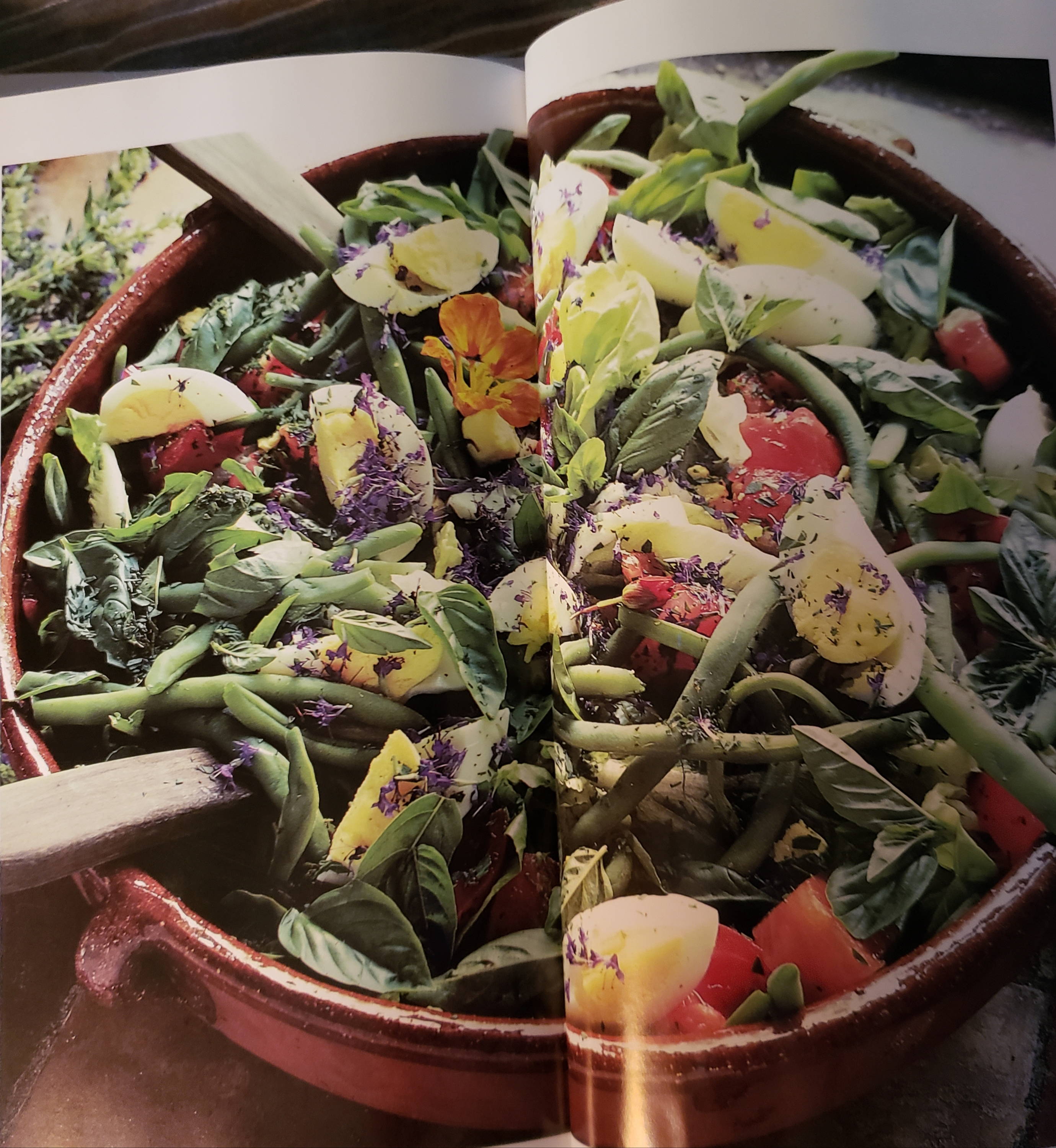 From one of our vintage cookbooks
Serves 4 Skill Level: Easy
4 Red Bell Pappers
1-2 Cups of slightly cooked Green Beans
1 Onion, thinly sliced
1 Garlic clove, sliced
1 Teaspoon corse Salt
Freshly ground Pepper
2 Tablespoons Red Wine Vinegar
6-8 Tablespoons of Olive Oil
Choice of Greens (arugula, chicory, sorrel)
3 Tomatoes- cut into bite size pieces
4 Hard Boiled Eggs, peeled and quartered
Basil and any herbs to taste from your garden, nasturtium and/or Hyssop
flowers
Tear the Peppers into strips and place in a bowl with the sliced Onion and Green beans.
Make a vinaigrette by mashing the garlic in a bowl with the salt and pepper until the garlic is completely pureed. Add the vinegar and stir well. Then stir in the oil. Pour over the beans, peppers and onion and let marinate for 2-3 hours. Place the salad servers crossed over the mixture to form a barrier. (so that greens do not get soggy when assembling)
Add the washed and dried greens, Add the tomatoes and eggs on top. Toss when at the table and add the final herbs and flowers from your garden.